Where you fit in 💪
You belong here if you...
feel out of place in gym crowds

are priced out of expensive studios

have to come out to be yourself
At Out Fitness, we...
break out of our old limitations

bring out the best in each other

work out for a better world
Out Fitness Collective is a queer and allied community sharing affordable fitness programs and a private studio in Cleveland's Detroit Shoreway neighborhood. Together we practice strength, endurance, and self-care so that we each feel powerful in our own bodies.
WORK OUT
PRICING
All our programs are pay-what-you-can and pay-as-you-go.
donation-based
$6+ /class
Our amazing instructors accept tips to make fitness classes more affordable for all.
private workout
$6+ /hour
Work out in privacy by yourself or with a partner. Book the studio on our live calendar.
instructor rental
$6+ /hour
Teach your own class in our studio! We handle online registrations, and you keep your tips.
When you pay more for your workout, you make it possible for another community member to pay only what they can afford. This model allows us to keep prices lower than a standard gym while still providing a more welcoming and comfortable environment.Can't work out right now? Make a donation to help us cover our monthly expenses and care for our studio. Thank you!
our benefits
Private studio with secure entry, wireless A/V, and sunset views

Strength, cardio, and functional training equipment and yoga room

Privilege to bring a guest/trainer to your private workouts

Complimentary coffee, tea, and vegan-friendly snacks

Invites to Out Fitness social events

Pay-as-you-go with no startup fees, monthly fees, or annual fees ever!
teach or donate
As a collective, we welcome your gifts! Teaching classes is a great way to grow your practice while benefitting our diverse, LGBTQ+ community.We provide the studio space and online registrations, and your participants tip you directly.Please consider offering the following as donation-based classes:
Strength and resistance training

Cardio and aerobics

HIIT or TRX

Yoga

Stretching, low-impact, or chair routines

Mindfulness and wellness practices

Healthy foods and nutrition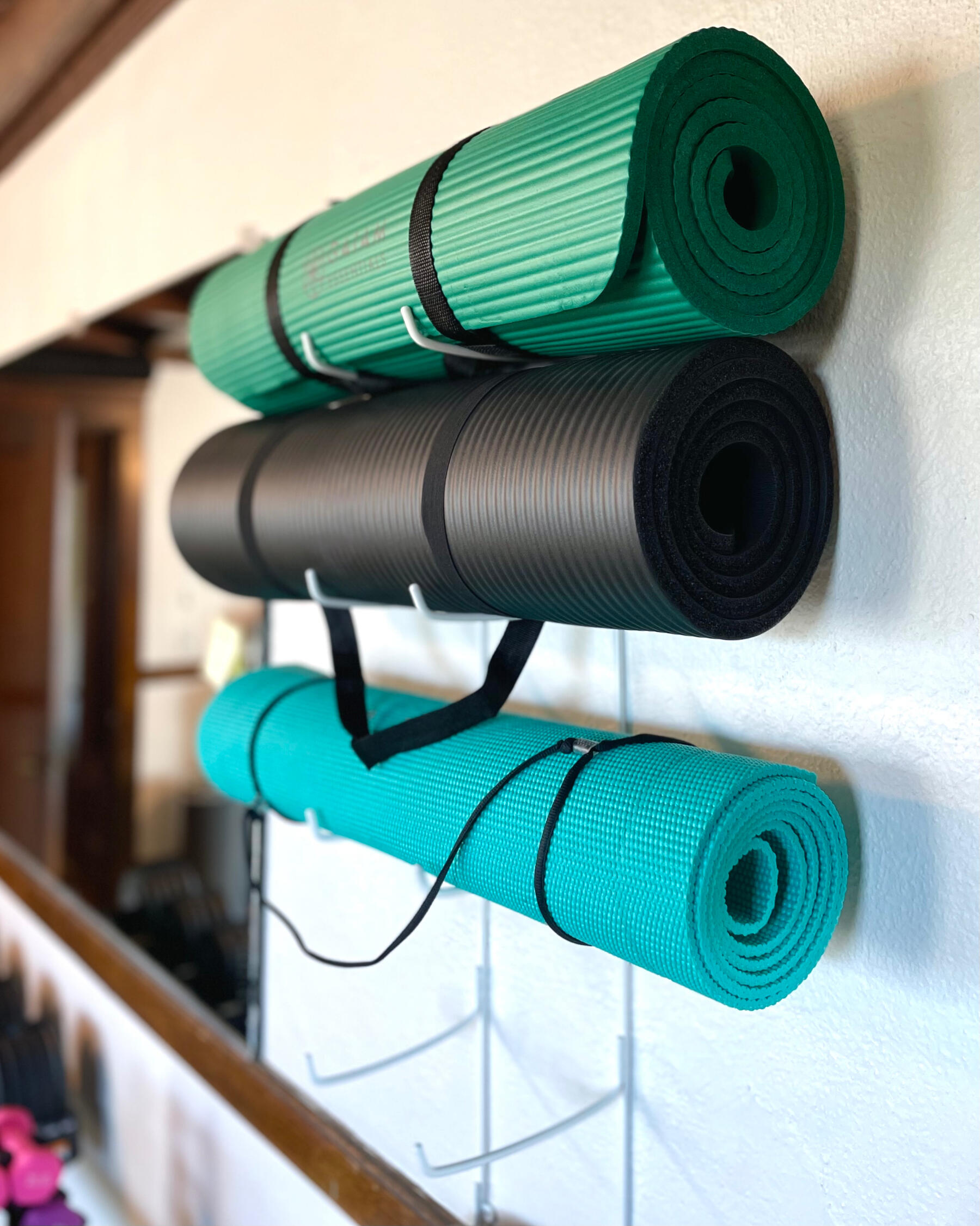 You can make a donation to help us continue sharing our space and providing great amenities for our community. Thank you!
We recognize and share our abundance of talents and resources.

We celebrate equity and take power from experienced marginalization to build a more inclusive community.

We respect each other's identities, privacy, personal space, and time as well as our shared space and equipment.

We create safety by never tolerating language or behavior that demeans or harms.

We believe wellness is felt, not seen, and is unique to each of our bodies.
drop in
If you already have a valid studio access code, you can return for private workout time without booking in advance.
Check today's calendar to ensure the studio is available. Availability can change at any time.Please make a donation when you arrive at the studio by using the QR code on the door. Thank you!
Reserving one hour...
You've reserved one hour of time on the studio calendar.

RULES
Every participant must sign our waiver before using our facility or services.

Every participant must be at least 18 years of age OR at least 15 years of age and accompanied by their guardian.

Facility use is restricted to the hours between 7am and 10pm every day.

Out Fitness users are restricted to our two studio rooms (opposite each other) and the public restroom. The remaining three offices on the floor are private.

Never share your access code with anyone. All entries with your code are attributed to you.

When leaving, ensure the studio windows are locked and the keys are inside the lockbox. Keep the exterior (W 74th) door locked at all times.

No discrimination or harassment of any kind. Act according to our values.

No more than two (2) people may use the studio simultaneously unless supervised by an instructor during an instructor rental.

Always wear clean shoes or socks in the studio room.

Please bathe within 24 hours prior to visiting our studio. There is no shower at our facility.

Do not drop or slam weights.

No bottles or liquids on the hardwood floors, and no incense or flames anywhere in the building.

If you cause a mess, clean it up immediately. Dispose of all trash in the trash cans.

At the end of your session, wipe down equipment and return every item to its starting place along the room perimeter.

Keep all sounds below a shouting volume and refrain from any derogatory or sexually explicit music/audio.

Please compensate your instructor for each class with a tip (minimum $5) by their preferred payment methods.

If equipment/facilities are damaged or unclean, or if the doors or keys are unsecured, send a text message to 216.250.2098 immediately.